What's it like to get braces and how will I feel after they are on?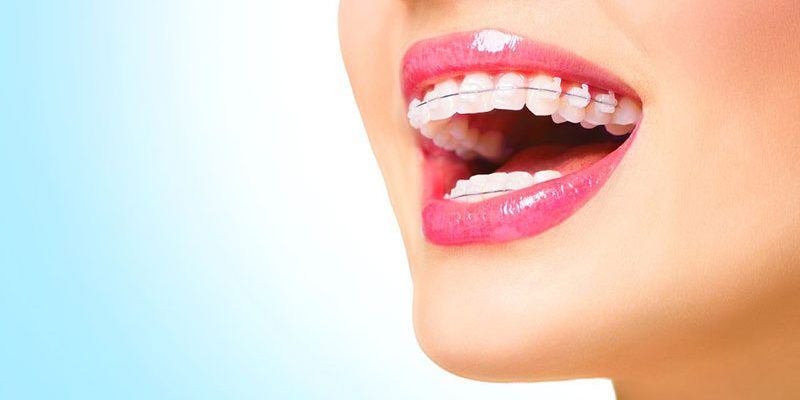 The discomfort you are likely to encounter during your treatment will generally be derived from the actual tooth movement and from the appliances irritating lips and cheeks. The actual procedure where braces are placed is not painful and no injections (no needles) for local anesthesia are necessary. The only discomfort experienced during this procedure will be derived from the struggle to keep your mouth open for an extended period of time.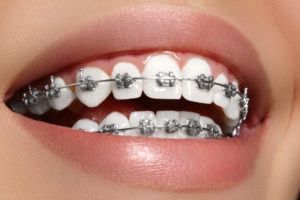 Once the braces are placed, you will be immediately aware of the increased bulk against your lips and cheeks and the tension from the wire as it applies a gentle force to the teeth. As several days pass you may notice that certain areas of your lips and cheeks become irritated (sore) as they are constantly rubbing against the braces. The degree of soreness experienced is different for everyone. Many reports only very mild irritation. If you experience a great deal of irritation to the lips and cheeks as they rub against the braces, place wax on the braces at the source of the irritation. The wax simply creates a smoother surface against which your cheek or lip can rest without being irritated. More information here
Often you will unknowingly injure your lips and cheeks at night while sleeping and then experience more soreness during the daytime. If you experience a lot of soreness, prior to going to bed at night, take a long piece of wax and flatten it with your fingers. Then press this length of wax against your braces and embed it into the braces. This will produce a smooth surface over an extended length for your lips and cheeks. Do this every night until the sore spots resolve. Over time, your lips and cheeks will toughen and you will no longer experience many instances of this type of soreness. It is always a good idea to place wax on sore spots at night to prevent irritation while you sleep.In the days following the placement of your braces.
Following adjustments, your teeth will likely become sensitive to pressure and may become sensitive to thermal stimuli (hot and cold). This is normal and indicates that the teeth are being moved.
Which teeth become most sore will depend upon the degree of initial mal-alignment of the teeth. Some may get very sore while others do not get sore at all. The degree of discomfort should be nothing more than annoying and is easily managed by over-the-counter medications such as ibuprofen and acetaminophen. It is best to take these medications as prescribed on the bottle and be sure and take them at the intervals indicated. They will be more effective when taken at regular intervals as this will maintain a constant level of the drug in the bloodstream. Narcotic medications should not be needed to manage this level of discomfort and the doctor does not prescribe these medications for this type of discomfort. If you experience a great deal of discomfort, schedule an appointment for evaluation.
Most patients will experience changes in the way their bite feels. This is normal and will resolve as the teeth move toward their improved positions. Because the bite may feel uncomfortable and because your teeth will be pressure sensitive, chewing may become difficult. Do the best you can and try to eat only soft foods. It also helps to cut your food into small pieces. Always avoid hard foods when wearing braces because of the likelihood of breaking something.
The sensitivity to pressure and thermal stimuli will be greatest during the first few weeks after the braces are applied or after an adjustment and will begin to diminish thereafter. After several months, as the teeth align, the degree of soreness you feel after an adjustment will be less and less. The further along you get, generally, more comfortable you will become. Please visit this website